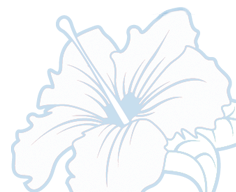 Frequently Asked Questions
Are services free?
No, services at the Borinquen Medical Centers are not free. Patients pay for services according to their income and household size by applying for our sliding fee schedule.
What do I do if I can't pay for my care?
Your ability to pay should not stop you from receiving the health care you need. You might be eligible to set up a payment plan or we can arrange for you to pay for services on a sliding fee scale.
How can I obtain HCHCP or Medicaid?
You can see a financial counselor at one of our Centers and they can assist you with the application process.
Can anyone apply for the sliding fee schedule?
Yes. We encourage everyone to apply for the sliding fee schedule.
Can I come to BHCC if I have insurance?
Yes. We accept a large number of health insurance plans including Medicaid and Medicare. Be sure to bring your insurance card with you for any visits at Borinquen Medical Centers.
If I have insurance with a high deductible or uncovered services, can I apply for the sliding fee schedule?
Yes. Insured patients may also be eligible for discounts for uncovered insurance services and the sliding fee schedule based on income and family size.
What forms of payment do you accept?
Cash, check, and major credit cards
Do I need to make an appointment?
We encourage you to make an appointment. However, we will accept walk-in patients as our schedule permits.
What do I do if I have an emergency after hours?
Call 911
I need clinical advice from my Provider or a clinical support team member, what are my options?
Our Call Center (305) 576-6611 — Monday through Friday, 8:00am–5:00pm
Call your local center's location to be routed to an On-Call Provider.
Or visit your Patient Portal
I want to see a specific doctor – can I request him/her to be my doctor?
Yes, you can request a specific doctor. If your provider is not available, we have a team of providers that work together and collaborate on your care.
I moved to another section of Miami, would my medical records transfer to another Borinquen Medical Center or do I need to obtain a copy?
All of your medical information is now stored electronically. You do not need to obtain physical copies of your medical history to visit a new Borinquen Medical Center.
Can I walk in for a physical?
No, physicals, pap-smears, and vaccinations are not available as a walk-in service.
Walk-in appointments are available for acute illnesses only.
How can I obtain free HIV testing?
Any patient or non-patient can obtain a confidential free HIV test as a walk-in.
Monday through Friday, 8:00am – 11:30am and 1:00pm – 4:30pm
What is the out-of-pocket cost for a physical?
School physicals are $25.
The cost of an adult physical will be dependent on your income and age. Please bring proof of income to the Center closest to you and our staff will be able to assist you in determining the actual cost of your visit.
Does Borinquen Medical schedule same day dental appointments?
Although, we try our best to see emergency patients on the same day, sometimes it is not possible. Our goal is to address our patient's needs at their initial visit, so it is best to schedule an appointment when possible.