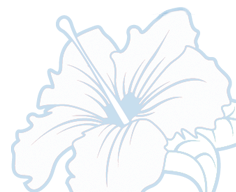 Patient Portal: Provides you with easy, and secure access to your doctors and our staff.
*Please Note: Messages will only be reviewed during business hours, and cannot be used for emergency communication.
Please bring the following documents with you at the time of your appointment:
Proof of Identification (picture id driver license or passport)
Proof of Address (latest residential utility bill)
Please bring your Medicaid, Medipass, Medicare, HMO, Commercial or Private Insurance and social security card(s) if you have one.
Proof of income for each working family member (last years tax return, latest 2 pay stubs or notarized letter from employer)
Health Centers
West Dade / Sweetwater Center – (305) 552-1201
North Miami Center – (786) 433-8815
Behavioral Heath Resource Center – (305) 576-1599
Chronic & Specialty Care Center – (305) 576-1675
Carrie Meek / Villa Patricia Center – (786) 235-7020
BHCC provides services on a sliding fee scale based on schedule D (100%), C (67%) B (33%) A ($25) standard fee according to family income and size for residents residing within BHCC's service area.
A Patient Service Representative will contact you with an appointment time to complete your registration.