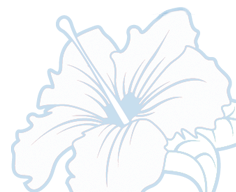 About the Family Medicine Residency Program
at Borinquen Medical Centers
About the Program
The BMC Residency Training in Family Medicine is a postgraduate training program of three (3) years (36 months) in length, following the School of Medicine Graduation. The program provides a written curriculum that defines rotations and longitudinal time requirements. All areas of the curriculum have educational goals and objectives specific to each PGY-level, and the institution has established policies within a program-specific manual, to include evaluation systems policies. The program will provide residents with regular lectures, conferences, workshops, and other educational activities. Didactics are available weekly.
Length
Three (3) years (36 months) in length, following the School of Medicine Graduation.
Program Accreditation
Accreditation Council for Graduate Medical Education (ACGME) | ID: 120- 11- 00- 743
Program Size
4-4-4
Block Schedule
| | | | | | |
| --- | --- | --- | --- | --- | --- |
| PGY1 Rotations | Block | PGY 2 Rotations | Bock | PGY3 Rotations | Block |
| Inpatient Medicine | 3 | Inpatient Medicine | 3 | Inpatient Medicine | 2 |
| Behavioral Health | 1 | Obstetrics & Women's Health Inpatient | 1 | Orthopedics | 2 |
| Pediatric Outpatient | 1 | Pediatric Outpatient | 1 | Pediatric Inpatient | 2 |
| Obstetrics & Women's Health Outpatient | 1 | Pediatric Emergency | 1 | Dermatology | 1 |
| Obstetrics & Women's Health Inpatient | 1 | Emergency | 2 | Subspecialty | 1 |
| Emergency | 1 | General Surgery | 1 | Community Medicine | 1 |
| ICU | 1 | Community Medicine | 1 | Family Medicine | 1 |
| Family Medicine | 1 | Subspecialty | 1 | Elective | 2 |
| Geriatric | 1 | Elective | 1 |   |   |
| Health Systems Management | 1 |   |   |   |   |
The curriculum is designed to meet all criteria specified by the ACGME, the American Board of Family Medicine and contains the following educational components:
Overall educational goals for the program available to faculty and residents
Rotations: Competency-based goals and objectives for each assignment at each educational level, which the program must distribute to residents and faculty at least annually, in either written or electronic form;
Longitudinal Curriculum: Regularly scheduled didactic sessions, continuity clinics, research, and call activity.
Continuity Clinics, FMP Site
Each resident is assigned to a primary FMP site.
Residents are scheduled to see patients in the FMP site for a minimum of 40 weeks during each year of the program
Residents' other assignments will not interrupt continuity for more than eight weeks at any given time or in any one year.
The periods between interruptions in continuity will be at least four weeks in length.
Experiences in the FMP includes acute care, chronic care, and wellness care for patients of all ages.
Residents are primarily responsible for a panel of continuity patients, integrating each patient's care across all settings, including the home, long-term care facilities, the FMP site, specialty care facilities, and inpatient care facilities
Long-term care experiences occur over a minimum of 24 months
Residents shall participate in and assume progressive leadership of appropriate care teams to coordinate and optimize care for a panel of continuity patients.
Residents' patient encounters should include telephone visits, e-visits, group visits, and patient-peer education sessions.
Continuity Clinic Sessions at the FMP site (s) will start with the first year of training.
PGY-1: half a day per week
PGY-2: two half-days per week and
PGY 3: three half days per week
Clinical Resources 
Electronic Medical Records System Inpatient/Outpatient.
Appropriate clinical space (exam rooms, lab area, and equipment).
AAFP and AMA memberships.
Institute of Health Innovation (IHI) Quality Improvement and Patient Safety Curriculum.
Digital Library Access via Nova Southeastern University, which provides access to PubMed and UpToDate.
Yale Curriculum.
Application Process
Thank you for your interest in the Family Medicine Residency Program at Borinquen Medical Centers. Please review the requirements before you begin the application process. We participate only through the Electronic Residency Application Service (ERAS)  https://students-residents.aamc.org/applying-residency/applying-residencies-eras/ provided by the Association of American Medical Colleges (AAMC). Emailed or written applications will not be accepted.
Basic Requirements
Eras application.
Curriculum Vitae.
Personal statement.
Three letters of recommendation. 
Medical school transcripts.
Medical school performance evaluation (MSPE) or Dean's letter.
Completion of USMLE Step 1 (or COMLEX part 1) with a passing score before to apply
Completion of USMLE Step 2 CK (or COMLEX 2) with passing scores before application. Passing scores must be documented in ERAS prior to the program's match list submission date.
Completion of USMLE Step 3 with passing scores preferable prior to application. Passing scores must be documented in ERAS prior to the program's match list submission date.
Must pass each exam (USMLE Step 1, Step 2 CK, Step 3 or COMLEX 1, 2, 3) on the first or second attempt, preferably on the first attempt.
Employment authorization document to work in the U.S.
Obtain valid ECFMG Certificate for International Medical Graduates.
Able to obtain an unrestricted Florida Medical License. 
Prepared to begin work on July 1.
Interviews 
Qualified applicants will be invited to interview with our Program Director and Core Faculty members. The interview is the most critical aspect of the application process. We would like to know you beyond your ERAS application. This process will also allow you to understand our program and recognize our approach to teaching Family Medicine.
Primary Clinical Site

Participating Sites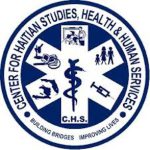 Affiliations with Medical Schools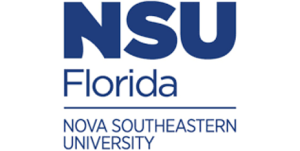 Didactic Sessions
Residents have formal didactic teaching conference every Thursday from 12 pm to 3 pm.
In general, the following lectures will occur each month:
Faculty or resident lecture.
Pharmacy lecture.
Journal club. Assigned to PGY2 and PGY3 residents.
M&M Outpatient and Inpatient case report
Behavioral Health – Wellbeing curriculum.
Board review: Residents present Board Review questions in preparation for our In-Training exam and the ABFM board. 
Yale curriculum is a core family medicine conference planned to cover fundamental curricular topics and presented by a family medicine faculty.  
Hands-on procedures: workshops are scheduled on the 5th Thursday of the month to augment resident acquisition of procedural skills and improve physical examination skills. This didactic includes other training required certification.  
In addition, all residents in outpatient rotations at the participating institution are required to attend to Quality Assurance Committee Meetings, QI meetings and projects, and department meetings.
Salary and Benefits for Residents
Borinquen Medical Centers Family Medicine residents are full time employees at Borinquen. This provides for a comprehensive salary and benefits for a resident:
Stipend
PGY1…$45,000.00.
PGY2…$49,920.00.
PGY3…$56,160.00.
Educational Stipend
$800.00 for stipend for CME's and educational materials each year.
Time off – All residents
Time off per AY: 14 calendar days, 5 sick days, 5 CME days. 
Other benefits: include meals in the inpatient rotations, two lab coats each academic year, and insurance (Medical insurance, Dental Insurance, and Life insurance).
Meet our Family Medicine Program Team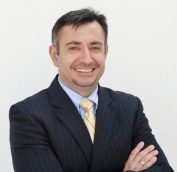 Diego I. Shmuels MD, MPH, MSN, CHCQM
Designated Institutional Official (DIO)
Chief Quality Officer at Borinquen Medical Centers
Board Certified in Health Care Quality Management by the American Board of Quality Assurance and Utilization Review Physicians.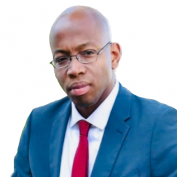 Joseph Durandis, MD
Program Director (PD)
Board certified AAFP, Board certified AAHPM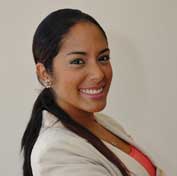 Tatiana Posso, MBA
Program Coordinator (PC)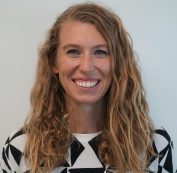 Jamie Borick, MD
Associate Program Director (APD)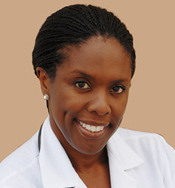 Deborah Gracia, DO
Internal Medicine
Chief Medical Officer at Borinquen Medical Centers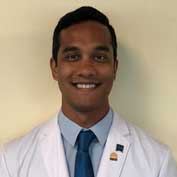 Nizar Dowla, MD, FAAP
Pediatrician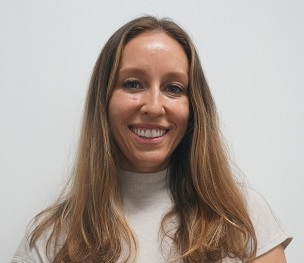 Dr. Shannon Sanchez
Family Medicine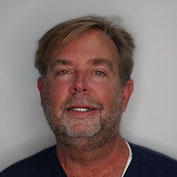 Alberto Mestre, MD
Infectious Disease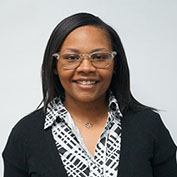 Emy Jean-Marie, MD
Pediatric Medicine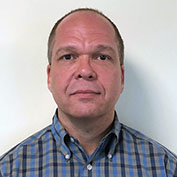 Francisco Ricart, MD
Psychiatry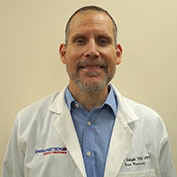 Thomas Schlepko, DNP, APRN, FNP-BC, PMHNP-BC
Family Medicine - Psychiatry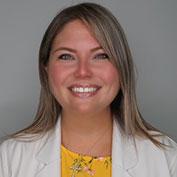 Cary Acosta, Psy.D.
Behavioral Health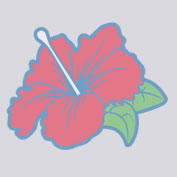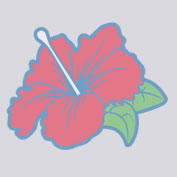 Louise Solis, MD
American University of Antigua College of Medicine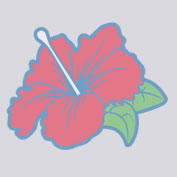 Carlos Dominguez, MD
Universidad Iberoamericana (UNIBE) School of Medicine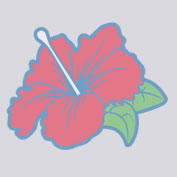 Paola Catsamatsos, MD
Universidad de Oriente, Nucleo de Bolivar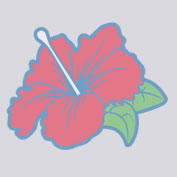 Vladimir Chery, MD
Universidad Autonoma de Santo Domingo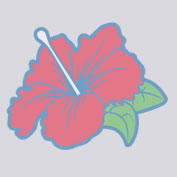 Ariana Rosado Maldonado, MD
San Juan Bautista School of Medicine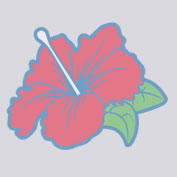 Nada El Mazboudi, MD
Avalon University School of Medicine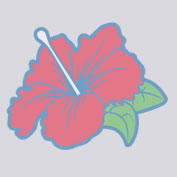 Gaelle Cartright, MD
University of Notre Dame d'Haiti School of Medicine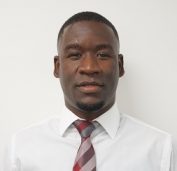 Amos Stanislas
Université d'Etat d'Haïti Faculté de Médecine et de Pharmacie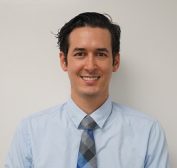 Manuel Calcagno Casasnovas, MD
Universidad Iberoamericana (UNIBE) School of Medicine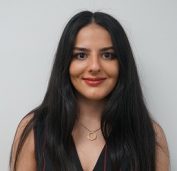 Tannaz Nekoi-Panah, MD
American University of the Caribbean School of Medicine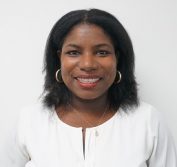 Melissa Elizee, MD
Universidad Iberoamericana (UNIBE) School of Medicine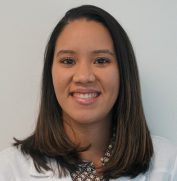 Magdeley Mordan, MD
Universidad Iberoamericana (UNIBE)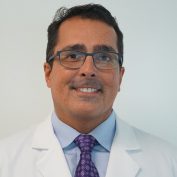 Paulo Carvalho, MD
Universidade Federal De Minas Gerais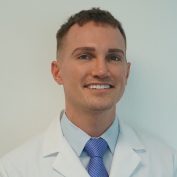 Randy Lindgren, MD
University of Medicine and Health Sciences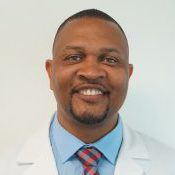 Jacques Alexis, MD
Universite D'Etat d'Haiti Faculte de Medecine et de Pharmacie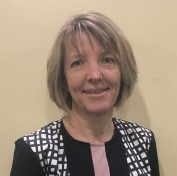 Evelina Todd, MD
Crimea State Medical University Named After S.I. Georgievsky