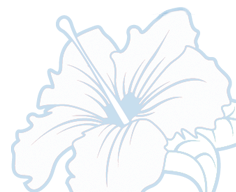 About the Family Medicine Residency Program
at Borinquen Medical Centers
About the Program
The BMC Residency Training in Family Medicine is a postgraduate training program of three (3) years (36 months) in length, following the School of Medicine Graduation. The program provides a written curriculum that defines rotations and longitudinal time requirements. All areas of the curriculum have educational goals and objectives specific to each PGY-level, and the institution has established policies within a program-specific manual, to include evaluation systems policies. The program will provide residents with regular lectures, conferences, workshops, and other educational activities. Didactics are available weekly.
Application Process
Thank you for your interest in the Family Medicine Residency Program at Borinquen Medical Centers. Please review the requirements before you begin the application process. We participate only through the Electronic Residency Application Service (ERAS)  https://students-residents.aamc.org/applying-residency/applying-residencies-eras/ provided by the Association of American Medical Colleges (AAMC). Emailed or written applications will not be accepted.
Basic Requirements
ERAS application
Curriculum Vitae
Personal statement
Three letters of recommendation
Medical school transcripts
Medical school performance evaluation (MSPE) or Dean's letter
Completion of USMLE Step 1 (or COMLEX part 1) with a passing score before to apply
Completion of USMLE Step 2 CK and CS (or COMLEX 2 and PE) with passing scores before application. Passing scores must be documented in ERAS prior to the program's match list submission date
Completion of USMLE Step 3 with passing scores preferable prior to application. Passing scores must be documented in ERAS prior to the program's match list submission date.
Must pass each exam (USMLE Step 1, Step 2 CK and CS, Step 3 or COMLEX 1, 2, 3) on the first or second attempt, preferably on the first attempt
Be a permanent resident or citizen
Obtain valid ECFMG Certificate for International Medical Graduates
Able to obtain a Florida medical license
Prepared to begin work on July 1st
Interviews 
Qualified applicants will be invited to interview with our Program Director and Core Faculty members. The interview is the most critical aspect of the application process. We would like to know you beyond your ERAS application. This process will also allow you to understand our program and recognize our approach to teaching Family Medicine.
Curriculum
The curriculum is designed to meet all criteria specified by the American Board of Family Medicine and contains the following educational components:
Overall educational goals for the program available to faculty and residents
Rotations: Competency-based goals and objectives for each assignment at each educational level, which the program must distribute to residents and faculty at least annually, in either written or electronic form;
Longitudinal Curriculum: Regularly scheduled didactic sessions, continuity clinics, research, and call activity.
Continuity Clinics, FMP Site
Each resident is assigned to a primary FMP site.
Residents are scheduled to see patients in the FMP site for a minimum of 40 weeks during each year of the program
Residents' other assignments will not interrupt continuity for more than eight weeks at any given time or in any one year.
The periods between interruptions in continuity will be at least four weeks in length.
Experiences in the FMP includes acute care, chronic care, and wellness care for patients of all ages.
Residents are primarily responsible for a panel of continuity patients, integrating each patient's care across all settings, including the home, long-term care facilities, the FMP site, specialty care facilities, and inpatient care facilities
Long-term care experiences occur over a minimum of 24 months
Residents shall participate in and assume progressive leadership of appropriate care teams to coordinate and optimize care for a panel of continuity patients.
Residents' patient encounters should include telephone visits, e-visits, group visits, and patient-peer education sessions.
Continuity Clinic Sessions at the FMP site (s) will start with the first year of training. Office hours at the FMC are a required part of the program. Residents will spend the following schedule:
PGY-1: half a day per week
PGY-2: two half-days per week and
PGY 3: three half days per week
Block schedule
Please refer to the PDF file "Borinquen Health-FM Residency-Block and Rotation Schedule"
Primary Clinical Site
Borinquen Medical Centers Federally Qualified Health Center (FQHC) as recognized by the Healthcare Facilities Accreditation Program (HFAP), which provides multiple facilities through Miami Dade. Residents will experience the outpatient rotations at the primary clinical site. They will enjoy a close relationship with the institutional DIO, Dr. Diego I Shmuels, who also serves as the Chief Quality Officer. Additional program leadership and physician faculty are employed mainly or contracted by Borinquen to provide clinical care while also maintaining admitting privileges to the participating sites.
Participating sites and affiliations with medical schools
North Shore Medical Center (NSMC), part of Tenet Healthcare, and Larkin Community Hospital provide the Family Medicine Program with locations for inpatient residencies. Residents will work under the supervision of board-certified faculty. Through their facilities and excellent faculties, NSMC and Larkin will offer residents a wide variety of educational experiences across all services and provide state-of-the-art clinical facilities across all settings. Here, residents will have rotations in the areas of emergency medicine, cardiology, surgery, radiology, intensive care unit, and inpatient obstetrics.
OrthoNOW provides the Program with a location for its outpatient residency for musculoskeletal training. Residents will work under the supervision of board-certified faculty.
The Center for Haitian Studies (CHS) provides urgently needed culturally competent primary care services. CHS will provide the Program with cultural diversity training, didactics for residents, grand rounds in conjunction with the University of Miami residents, and mortality conferences. CHS will fully educate the residents on the importance of delivering culturally competent health care.
Nova Southeastern University (NSU) is a private university with its main campus in Davie, Florida. NSU is one of only 50 universities nationwide to be awarded Carnegie's Community Engagement Classification and is also the largest private, not-for-profit institution in the US that meets the U.S. Department of Education's criteria as a Hispanic-serving Institution.
NSU will provide the use of its electronic library and access to online journals for Borinquen's residents through its Martin and Gail Press Health Professional Division (HBD) Library. The HBD Library is a student-centered medical library designed to serve the needs of the students, faculty, and staff of the colleges which comprise the Health Professions Division: College of Osteopathic Medicine and Physician Assistants; College of Pharmacy; College of Medical Sciences; College of Dental Medicine; College of Optometry; College of Health Care Sciences; and College of Nursing. The electronic library includes more than 300 online books, DVDs, CDs, 50+ bibliographic and reference databases specific to medicine and health, and access to more than 33,000 full-text journals online.
The Lake Erie College of Osteopathic Medicine (LECOM) is a private graduate school of medicine, dentistry, and pharmacy with a main campus in Erie, Pennsylvania and branch campuses located in Greensburg, Pennsylvania and Bradenton, Florida. LECOM is accredited by the Middle States Commission on Higher Education, the American Osteopathic Association's Commission on Osteopathic College Accreditation, the Commission on Dental Accreditation, and the Accreditation Council for Pharmacy Education. LECOM supports our Family Medicine Program by offering faculty development and by promoting educational experience for the residents in training. This training may include conferences and virtual access to education. Residents will participate in WebEx ground rounds, case studies, and mortality conferences.
Didactic Sessions
Every Thursday morning from 10 am – 12 pm, the family medicine residents have protected time with the Program Director. The residents present cases from their rotations experience and prepare presentations. The journal club is scheduled for the 3rd Thursday of each month. A variety of topics for each journal club are encouraged to reflect the interests of the faculty. Each article is assigned to one resident. The resident is responsible for presenting the article and reviewing the pertinent points, the merits and problems with the article, and resident assignment is handled through the sponsoring faculty member.
M&M outpatient case report
Every 2nd Tuesday of the month from 8 – 9 am.
M&M inpatient case report
Every 4th Tuesday of the month from 8 – 9 am.
Meet our Family Medicine Program Team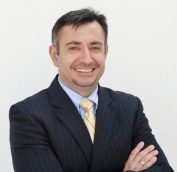 Diego I. Shmuels MD, MPH, MSN, CHCQM
Designated Institutional Official (DIO)
Chief Quality Officer at Borinquen Medical Centers
Board Certified in Health Care Quality Management by the American Board of Quality Assurance and Utilization Review Physicians.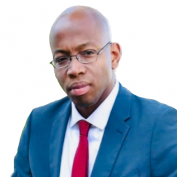 Joseph Durandis, MD
Program Director (PD)
Board certified AAFP, Board certified AAHPM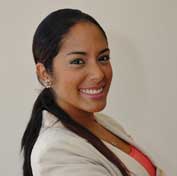 Tatiana Posso, BS
Program Coordinator (PC)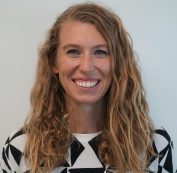 Jamie Borick, MD
Associate Program Director (APD)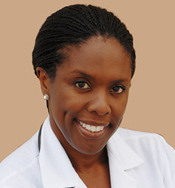 Deborah Gracia, DO
Internal Medicine
Chief Medical Officer at Borinquen Medical Centers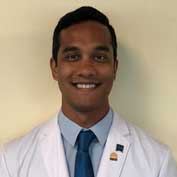 Nizar Dowla, MD, FAAP
Pediatrician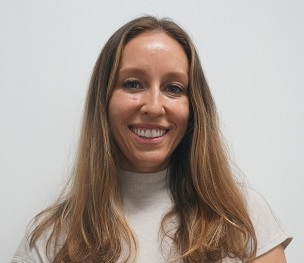 Dr. Shannon Sanchez
Family Medicine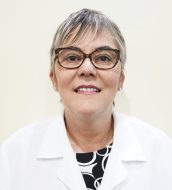 Ruth Soto, M.D.
Infectious Disease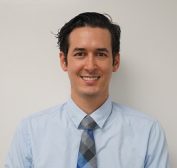 Manuel Calcagno Casasnovas, MD
Universidad Iberoamericana (UNIBE) School of Medicine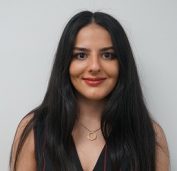 Tannaz Nekoi-Panah, MD
American University of the Caribbean School of Medicine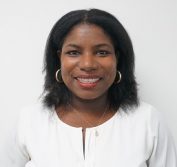 Melissa Elizee
Universidad Iberoamericana (UNIBE) School of Medicine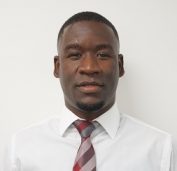 Amos Stanislas
Université d'Etat d'Haïti Faculté de Médecine et de Pharmacie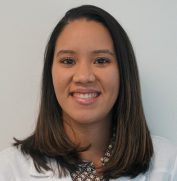 Magdeley Mordan, MD
Universidad Iberoamericana (UNIBE)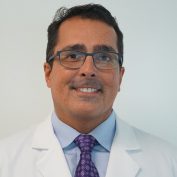 Paulo Carvalho, MD
Universidade Federal De Minas Gerais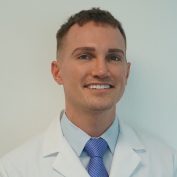 Randy Lindgren, MD
University of Medicine and Health Sciences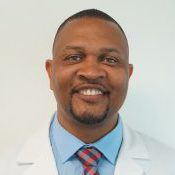 Jacques Alexis, MD
Universite D'Etat d'Haiti Faculte de Medecine et de Pharmacie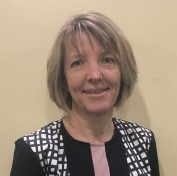 Evelina Todd, MD
Crimea State Medical University Named After S.I. Georgievsky